#KnicksTapeNationWeekInReview: We Seem to be Made to Suffer
Knicks (95) at Hawks (91) 11/13/2013
1. Robin
Here's a stat line from the game. Guess which Knickerbocker posted it: "draft bust" Andrea Bargnani or bonafide superstar Carmelo Anthony?
| | MIN | FGM-A | 3PM-A | FTM-A | OREB | DREB | REB | AST | STL | BLK | TO | PF | +/- | PTS |
| --- | --- | --- | --- | --- | --- | --- | --- | --- | --- | --- | --- | --- | --- | --- |
| | 31 | 8-15 | 2-4 | 2-2 | 4 | 7 | 11 | 2 | 0 | 1 | 1 | 2 | +6 | 20 |
If you guessed Bargnani scored 20 points on 15 shots and netted 11 rebounds, you're correct. But the bigger point is that I'm even asking this question at all. Throw out the first two games of the season and the Spurs debacle, and Bargs is playing the like the long promised second banana that would help spur Melo and the Knicks to their first 'chip in four decades.
More importantly, Bargs' defensive implosion gifs are maybe the only bright spots to an otherwise bleak start to the season.
2. Twitter Gangsters
Earl "Pipestrong" Smith JR is a beautiful angel who's raked over the coals by the elitist New York media time and again. Who can say what was in Earl's heart when he tweeted out this missive at Brandon Jennings for bashing his brother Chris? In case you've forgotten, Chris Smith isn't actually a professional caliber basketball player, and he's on the Knicks, 'cuz screw it, this is All Earl Everything, Better Than You've Ever Seen. Perhaps "my Number street homies" are friends of Earl's who are Numb3rs enthusiasts?  Perhaps "put #Detroit on smash" meant he was going to alert his Detroit friends about the vibrant Smash fan community? Truly, we can never know, and you fiends need to give Saint Earl the benefit of the doubt.
Regardless, Earl's Twitter attack coincided with Woodson promoting the reigning Sixth Man of the Year into the starting lineup. Last season, he basically fulfilled the 2011 James Harden role–he razed opposing second units, and played end-of-game minutes even though he was a slight liability on defense. This year, he's still playing during some end-of-game segments, but his old 2nd unit attack stats are being posted by percolating neophyte Tim Hardaway JR. Why is this important? Because the Knicks' "sudden" logjam at the 2 guard is part of the reason Dolan is so insistent on trading Iman Shumpert. His ceiling is extremely high, but we've only seen what we believe to be his true potential in doses. If the organization feels like they can move forward with THJ–even though his style of play is radically different from Shump's–expect them to move the third year player shortly after December 15th when players acquired during the offseason can be traded.
Rockets (109) at Knicks (106) 11/14/2013
1. A Folk Hero Rises
Knicks fans are weird, obsessive types. Guys that would be solid role players on other teams–Chris Childs, Latrell Sprewell, Nate Robinson, Danilo Gallinari–evolve into weird cult heroes in New York. Is the same thing happening to Andrea Bargnani? Despite losing to the Rockets in heartbreaking fashion, Bargs' play was a redeeming factor. Surely this is the kind of dynamic Dolan imagined when he initially dreamed of a Melo/STAT pairing: an offensive juggernaut at the 4-5 that might scrape by on duct tape, spit, and blind luck on the defensive end. What really endeared Bargs to the 'bocker faithful, stunningly, was his defense. He limited Dwight "I'M APPROACHING MICHAEL JACKSON WEIRDNESS LEVELS" Howard to 7 points on 1-5 shooting. The franchise player was a virtual non-factor against the Knicks, and the credit has to go to Bargs who got into Howard's head Reggie Miller style. Considering the fact that division rival Brooklyn Nets are made up of Walking Dead rejects, Bargs' play inspires hope that the Knicks can still win the Atlantic and earn a guaranteed top 4 playoff spot.
2. Everybody Hates Melogod
I don't care what the justification is. Harden commits a foul there, and Melo should get continuation and a potential 4 point play. This no-call was one of the biggest reasons the Knicks lost to the Rockets, and I still refuse to believe that Kobe or LeBron or Durant or even folks like Paul Pierce or Chris Paul or Steph Curry wouldn't get that call. I tend to believe in the validity of stats. I'm not a math guy by any stretch of the imagination–I descend into Dostoevskyian levels of despair while trying to figure out how much exactly to tip at restaurants–but it makes sense to me that advanced stats can tell us something meaningful about sports and life. This, on the other hand, is a complete eyeball test. Melo doesn't seem to get the easy calls other superstars get. He got murdered in the paint against the Rockets. Murdered. And beyond that, people just seem to hate him. Not just Knick fans, not just fans of other teams, but everybody. LeBron took tons of heat after the Decision, but before that he was beloved. The better analogue is Allen Iverson, another player I adore. But AI pulled all sorts of crazy stunts off the court and was generally sort of insane. Melo's not. You ever watch his wife's reality show, LaLa's Full Court Life? Melo barely appears, and when he does, he's aggressively boring in dad slacks and comfy-looking sweaters. Melo seems affable in a genuine way, not in Dwight Howard's I'm-going-to-trick-you-into-liking-me-before-I-eat-your-whole-family way. I get people being disappointed in how this season has started. I don't get blaming Melo. The dude is balling every night while Amare's' husk takes up nearly a third of the salary cap. It's a classic refrain, but blame Dolan.
3. Oh, and Jeremy Lin Returned
Yup.
Hawks (110) at Knicks (90) 11/16/2013
1. "Fire Woodson"
The Knicks have followed up their first 50+ win campaign since 1994 with a 3-6 stinker. And as expected, the notoriously impatient New York fanbase is already filling the Garden with "Fire Woodson" chants. But let me take this moment to talk a few overreacting Knicks fans back from the ledge.
That statement can apply to to the ludicrousness of following the NBA and one particular team in this level of detail, but what I really mean is that these early season woes won't really affect the Knicks' chances in May. Most analysts, myself included, pegged the Knicks at the 4 or 5 spot with an outside chance at the 3 if Derrick Rose looked bad (he does) or if Roy Hibbert regressed (he hasn't). The top 3 seeds in the Eastern Conference today are the Pacers, Heat, and Bulls in that order. Then it's the Sixers, Hawks, and the Bobcats.
Calm down everybody.
The only thing that matters for the Knicks this season is not facing Indy, Miami, or Chicago in round one. That means the 'bockers just need to get to the 4 or 5. Remember that whoever wins the Atlantic Division automatically gets at least a 4, and right now the only true rival–the aforementioned Brooklyn Nets–are also 3-6. The Knicks just have to keep pace, and hopefully we'll all get that Subway Series we've been looking forwarded to since Prokhorov moved that giant turd of a stadium to an indifferent Brooklyn. In the sweet, sweet words of Stephan Jenkins, "I wish you would step back from that ledge, my friend."
Next Week and Beyond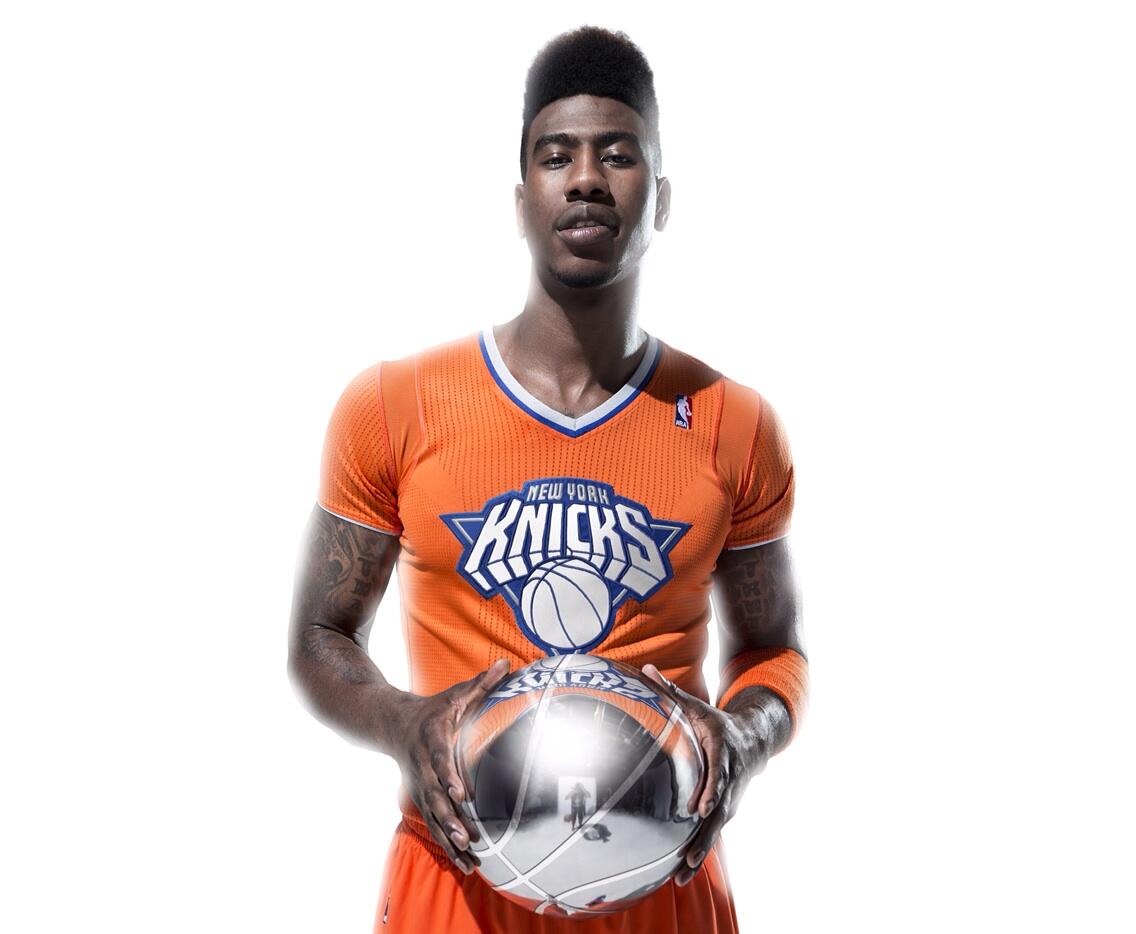 Things don't get any easier for the Knicks as they get the Pistons and the Wizards next week in addition to the Pacers on the second night of a back-to-back. If the team goes 2-1 over the stretch, expect the James Dolan Malaise Threat Level to remain steady at "BANISH THE CITY DANCERS TO THE DUNGEON". If the Knicks drop all 3, which is certainly possible, expect the threat level to rise to "MURDER WOODSON AND TRADE SHUMPERT FOR A CHARLES OAKLEY AUTOGRAPH". Speaking of Shump, I sadly believe that he's nearing the end of his days in the orange and blue. I expect Dolan to try and pull the trigger on an Omer Asik trade with Houston, and considering New York has all the leverage in the world, I'm sure the Knicks will also throw in THJ and our first round picks from 2019-2025 because Knicks.